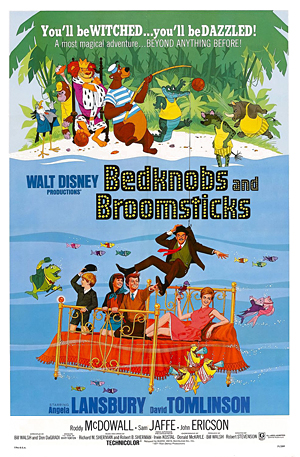 Bedknobs and Broosticks
is a 1971 Disney Animated musical film that was released by Buena Vista Distribution Company in North America on December 13, 1971. It is based upon the books The Magic Bed Knob; or, How to Become a Witch in Ten Easy Lessons (1943) and Bonfires and Broomsticks (1945) by English children's author Mary Norton.
Write the first section of your article here.
Production
Edit
Reception
Edit
Source links
Edit
Write the second section of your article here.
Ad blocker interference detected!
Wikia is a free-to-use site that makes money from advertising. We have a modified experience for viewers using ad blockers

Wikia is not accessible if you've made further modifications. Remove the custom ad blocker rule(s) and the page will load as expected.