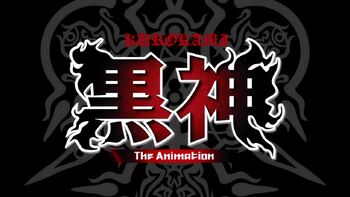 Kurokami: The Animation
is an anime adeptation of the manga Kurokami: Black God. The animation was created by Sunrise Studios, and directed by Tsuneo Kobayashi with Reiko Yoshida as the series' supervisor, and Hiroyuki Nishimura as the series' animation director and chief character designer. The series originally aired 23 episodes between January 9, 2009 and June 19 of the same year.
(what it's about)
Production
Edit
Reception
Edit
Wiki Link
Edit
Ad blocker interference detected!
Wikia is a free-to-use site that makes money from advertising. We have a modified experience for viewers using ad blockers

Wikia is not accessible if you've made further modifications. Remove the custom ad blocker rule(s) and the page will load as expected.