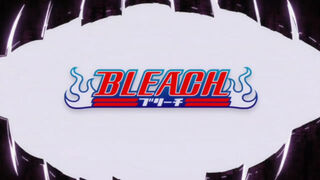 Bleach
is an anime adeptation of a manga by Tite Kudo that shares the same name. The series ran for 366 episodes originally aired on TV Tokyo from October 5, 2004 to March 27, 2012. The seires was produced by Studio Pierrot.
Bleach follows the adventures of Ichigo Kurosaki after he obtains the powers of a Soul Reaper (死神 Shinigami?, literally, "Death God"), a death personification similar to the Grim Reapr, from another Soul Reaper, Rukia Kuchiki. His newfound powers force him to take on the duties of defending humans from evil spirits and guiding departed souls to the afterlife.
Characters
Edit
Production
Edit
Reception
Edit
Broadcast History
Edit
Cartoon Network
TV Tokyo (October 5, 2004 to March 27, 2012)
SBS
YTV
Ad blocker interference detected!
Wikia is a free-to-use site that makes money from advertising. We have a modified experience for viewers using ad blockers

Wikia is not accessible if you've made further modifications. Remove the custom ad blocker rule(s) and the page will load as expected.