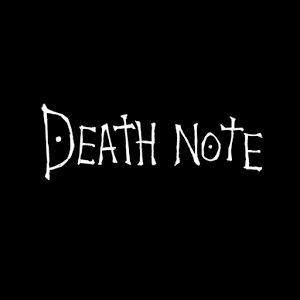 Death Note
 is an anime based on a the Manga of the same name. The series is directed by Tetsurō Araki, and animated by Madhouse, began airing in Japan on October 3, 2006, and finished its run on June 26, 2007, totaling 37 twenty-minute episodes. It begins in the year 2006, instead of 2003, which is the year the Manga begins in. The series aired on the Nippon Television network "every Tuesday at 23:34". The series was co-produced by Madhouse, Nippon Television, Shueisha, D.N. Dream Partners and VAP. Death Note is a dark piece of supernatural horror currently baned in the Republic of China in order to protect the 'physical and mental health' of studetns from the horror material taht 'misleads innocent children, and distorts their mind and spirit'. Death Note is a series that focuses on the exploites of Light Yagami, a law enforcement worker who though interaction with a god of death, a Shinigami, becomes a serial killer. His original targets are criminals who escaped conviction, whom he kills believing he can better the world by doing so. As time passes his mind becomes darker to such a point that he develops a manipulative god complex; his actions leading to the creation of a cult, and the holding of the world hostage.
Ad blocker interference detected!
Wikia is a free-to-use site that makes money from advertising. We have a modified experience for viewers using ad blockers

Wikia is not accessible if you've made further modifications. Remove the custom ad blocker rule(s) and the page will load as expected.