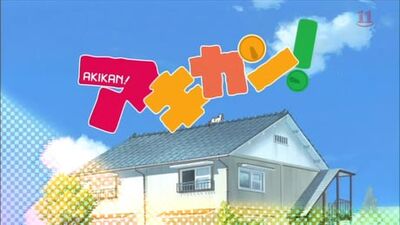 Empty Can!
or (Japanese: 
アキカン! pronoucned 
Akikan!
) is a 12 episode anime based on the light novel Akikan! It is the unlikely story of anthromorphic soda cans created by the Empty Can elite to determine if steel, or aluminum cans are superior by having the Empty Can girls do battle till only the strongest is left standing. This story focuses on high schooler Kakeru Daichi, whose melon soda can has transformed into a human girl. The anime was produced by Brain's Base, and originally aired from January 3 to March 28 of the year 2009.
Ad blocker interference detected!
Wikia is a free-to-use site that makes money from advertising. We have a modified experience for viewers using ad blockers

Wikia is not accessible if you've made further modifications. Remove the custom ad blocker rule(s) and the page will load as expected.