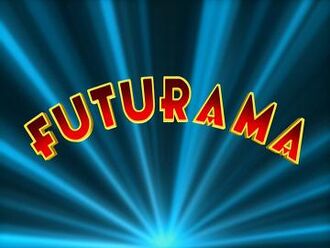 Futurama
is a science fiction sitcom geared towards adults. It was created by Matt Groening, and co-developed by David X. Cohen for the Fox Broadcasting company. The series follows the adventures of one Philip J. Fry, a Pizza delivery boy from the 20th century who becomes cryogenically frozen. He awakens in the 31st century, where he again finds himself a delivery boy, only this time, with a spaceship, cyclopian captain, and a robotic companion. The show originally aired on Fox, before the company dropped the series. At which point, it was continued on Comedy Central. The series aired 140 episodes over seven seasons.
Production
Edit
Broadcast History
Edit
Fox (1999 - 2003)
Comedy Central (2008 - 2013)
Wiki Link
Edit
Ad blocker interference detected!
Wikia is a free-to-use site that makes money from advertising. We have a modified experience for viewers using ad blockers

Wikia is not accessible if you've made further modifications. Remove the custom ad blocker rule(s) and the page will load as expected.