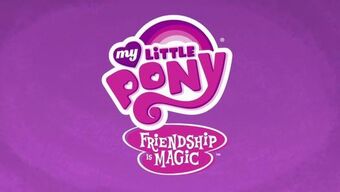 My Little Pony: Friendship Is Magic
is a high fantasy animated adventure series for the entire family produced by Hasbro Studios. Lauren Fraust was selected as director by the studio, and took on the challenge of working the series with in the established toyline, creating indepth characters, and conveying educationally informative content. The show has been praised for it's humor, and moral outlook. The show follows the unicorn Twilight Sparkles as she learns the meaning of friendship, has adventures, and helps the residents of Ponyville. The show has thus far ran 5 season airing 91 out of 117 produced episodes, and is still running.
Viewing Link
Edit
Wiki Link
Edit
Ad blocker interference detected!
Wikia is a free-to-use site that makes money from advertising. We have a modified experience for viewers using ad blockers

Wikia is not accessible if you've made further modifications. Remove the custom ad blocker rule(s) and the page will load as expected.