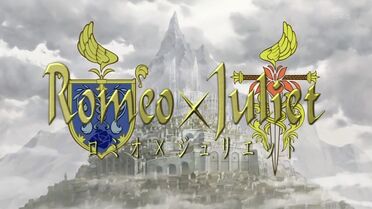 Romeo x Juliet (original title: Romio x Jurietto) is a 2007 Japanese animated romance inspired by William Shakespeare's Romeo and Juliet, and based on a manga of the same name. It takes place on the floating island of Neo Verona where the Montague family has ruled for 14 years after the assassination of the previous Capulet ruler. Now, unbeknown to them, a lone decedent of that ancient line dwells among them; and thus the cruel hands of fate begin their task. The series was produced by Gonzo and originally aired 24 episodes on CBC (Chubu-Nippon Broadcasting) from April 4, 2007 to September 26, 2007.
Overview
Edit
Difference from the Manga
Edit
The Anime more closely draws from Shakespeare's works then the Manga which differed extensively.
Broadcast History
Edit
Reception
Edit
Ad blocker interference detected!
Wikia is a free-to-use site that makes money from advertising. We have a modified experience for viewers using ad blockers

Wikia is not accessible if you've made further modifications. Remove the custom ad blocker rule(s) and the page will load as expected.