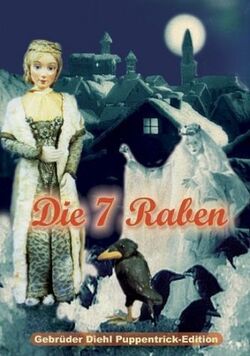 The Seven Ravens (German: Der Sieben Raben) is a 1937 animated fairy-tale film released to theaters in Germany on December 2, 1937. The film was produced by the Diehl Brothers. The stop-motion production is the third feature film to use puppet animation, and the eighth animated feature film ever released (preceeding Disney's Snow White and the Seven Dwarfs).
The Film is based on the Grim Brothers' Fairytale of the same name.
Viewing Link
Edit
Die Sieben Raben
(Full Film, English Subs)
Production
Edit
Reception
Edit
Write the second section of your page here.