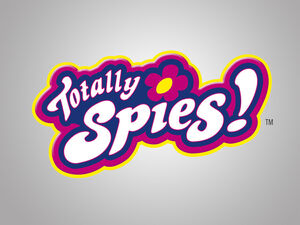 Totally Spies!
is a French-Canadian TV series created by Vincent Chalvon-Demersay, and David Michel, and is produced by the France-based production company Marathon Media. The series focuses on three teenage girls, Sam, Clover and Alex, who work as covert espionage agents for the World Organization of Human Protection (WOOHP), headed by their over-bearing, and highly intelligent leader, Jerry. The series premiered on ABC Family on November 3, 2001, and is still airing presently.
Ovierview
Edit
The series centers around the adventures of three teenage girls - Sam, Alex and Clover - who live a double life as spies working for the World Organization of Human Protection (WOOHP). The girls are recruited by the organization's leader, Jerry Lewis, to solve crises that arise around the world. Many of their missions involve dealing with disgruntled villains who have been wronged in some form during their past. Several have exacted revenge on the spies by invading their personal lives. The b-stories focus on the girls' daytime jobs as high school students, dealing with relationships, school, and Mandy.
Characters
Edit
Alex
Clover
Sam
Totally spies has currently aired six seasons of 156 episodes, as of December 8, 2013.
- List of Totally Spies Episodes
Development, and Production
Edit
Distribution
Edit
Broadcast History
Edit
Totally spies premiered on ABC family on November 1, 2001. It later premiered in Europe on channels such as Germany's ProSieben, France's TF1, and the United Kingdom's Channel 4 during the spring of 2002.
Wiki Link
Edit