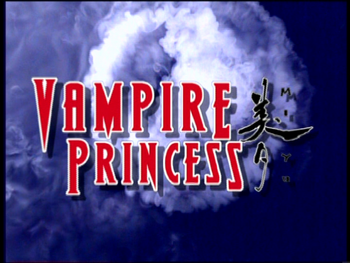 Vampire Princess Miyu
is a Horror anime produced by AIC, and directed by Toshiki Hirano. The series is based on a manga of the same name. It focuses on one Miyu, a Shinma (demon-god spirit) who is allowed to live among humans with the task of sending rogue Shinma back to the darkness. However, as she is one her self, she must prey upon the emotionally troubled or she will age, for that is the vampire way. The series originally aired 26 episodes on TV Tokyo from October 6, 1997 to March 30, 1998.
Opening Narrative
Edit
Main Characters
Edit
Viewing Link
Edit
All 26 episodes on crawlanime.com
Wiki Link
Edit
Ad blocker interference detected!
Wikia is a free-to-use site that makes money from advertising. We have a modified experience for viewers using ad blockers

Wikia is not accessible if you've made further modifications. Remove the custom ad blocker rule(s) and the page will load as expected.