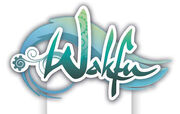 Wakfu is an animated TV series produced in France by Ankama Animation, and based on an MMORPG of the same name. The series follows the adventures of the Brotherhood of Tofu. The series originally aired on France 3 from October 30, 2008 to January of 2010.
What is the series about
Characters
Edit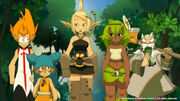 Related Works
Edit
Production
Edit
Wakfu is animated by use of Adobe Flash.
Reception
Edit
Source Links
Edit
Write the second section of your page here.
Ad blocker interference detected!
Wikia is a free-to-use site that makes money from advertising. We have a modified experience for viewers using ad blockers

Wikia is not accessible if you've made further modifications. Remove the custom ad blocker rule(s) and the page will load as expected.